As a wedding photographer, I've been fortunate enough to document weddings for awesome couples all over the UK and abroad.Never thought photographing weddings would take me as far as Lithuania and Iran.            

Not all weddings are the same. Every wedding has its own style with different  experience and a different day from start to the end. That's why I do everything to  make your day the most fun memorable day, while documenting the moments at the same time. I do what I love when it comes to documenting  or photographing weddings.
‍
Every couple surprise me with their wedding planning, ideas and location that they have for their wedding day. Most but not all weddings happen in London or suburb of Greater London, therefore, I should be correct to call myself London wedding photographer or Destination wedding photographer.

Love moves you to laugh and cry. Your wedding is not a set of photographs. It's your love story. The celebration of you being in love, shared with family and friends. A single photograph is telling the entire story of you and your spouse. I take a photo-journalistic approach to weddings, capturing those great moments that make every single heart sing. I'm here to telling the story of each and your wedding. I love every thing about every couple, every wedding and every wedding venue. The intention behind each is to create a unique story that each couple will fall in love with. I always smile, because weddings are superb fun and unique events that deserve to be documented beautifully. From the time you get ready to your first dance, nothing excluded. I average 7-9 hours per wedding and often hit 11. I cannot leave when I love what I do! I push boundaries and do everything to see couples blown away by their wedding story. 

A wedding story that remains with you for the rest of your lives.

Obi and Nkiru's romantic wedding story began when they met at a friend's birthday party. Sparks flew between them and it wasn't long before they realized they had found the one. They soon decided to take the big leap and get married. After months of planning, they decided to tie the knot at St. Mary's Anglican Church. It was a truly magical day with friends and family coming together to witness their union. The church was filled with love and the couple exchanged their vows in a traditional yet modern ceremony. The bride wore a stunning white gown and the groom was dashing in a White tuxedo. The wedding was a romantic fairytale come true and the beautiful couple made a lifelong commitment to each other.

Hannah & Alasdair's Wedding
From the moment they first met, Hannah and Alasdair knew they were meant to be together. After a beautiful, intimate ceremony at Chelsea Registry Office, the couple celebrated their union with a stunning reception at the luxurious Beaufort House. It was the perfect day for Hannah and Alasdair, an unforgettable celebration of love and commitment that will stay with them forever. From the delicate floral arrangements to the romantic candlelit dinner, every detail was carefully crafted to create a truly special day. From the heartfelt speeches to the heartfelt moments, it was a celebration of their love and friendship that will be cherished for many years to come.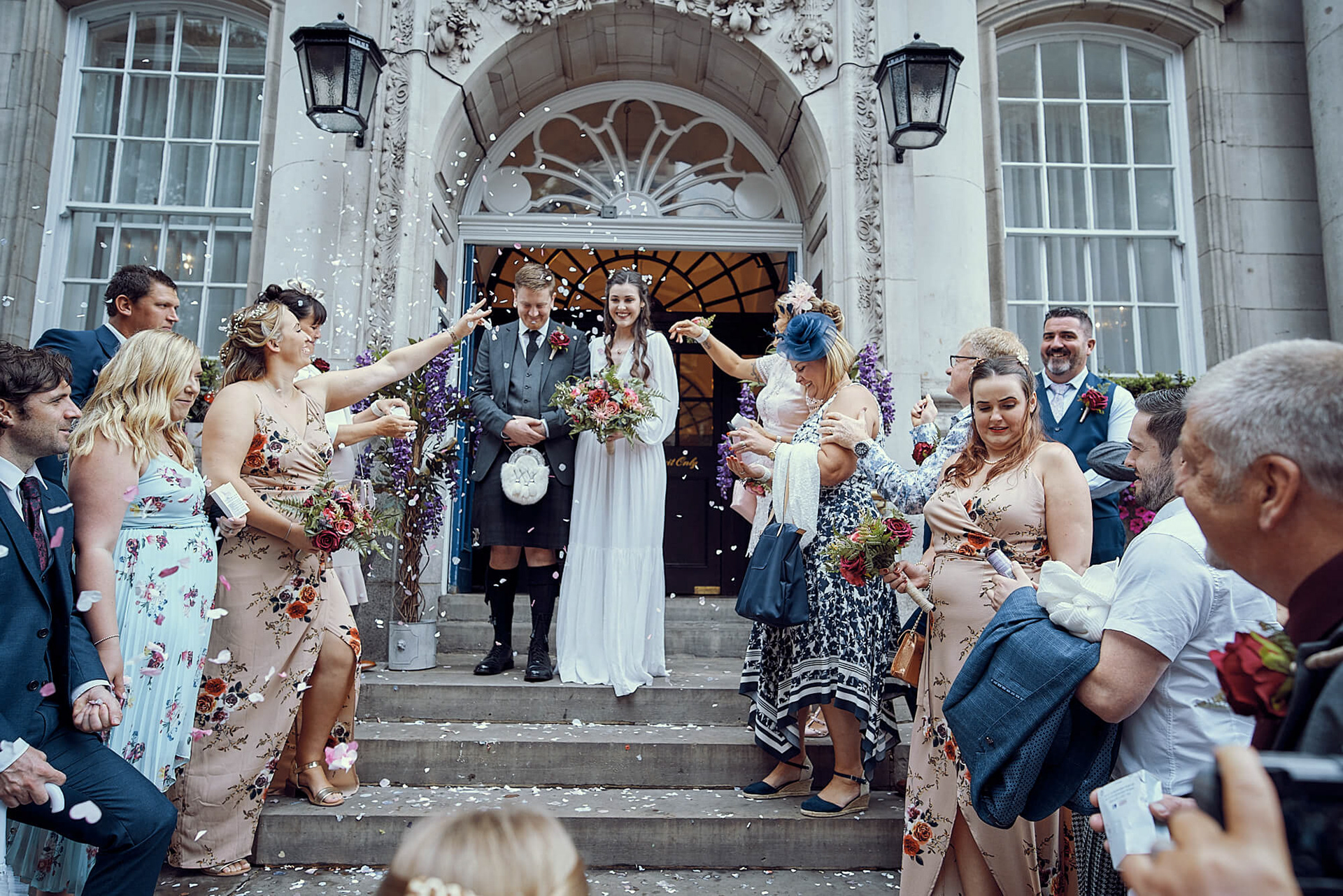 Vejay and Gemma's love story is the perfect example of a modern-day fairy tale. From love at first sight to a romantic wedding ceremony at Club Langley, their journey has been nothing short of magical. It all began some years ago when Vejay and Gemma met. Despite being from different backgrounds, the two instantly connected. Although it took a few months for them to admit their feelings, it was love at first sight. After a year or more of dating, the couple decided to tie the knot in a special ceremony at Club Langley. From the beautiful decorations to the fairytale-like atmosphere, the entire wedding was perfect. Guests were in awe of the couple's love for each other and the beautiful setting. Now, Vejay and Gemma are happily married and living happily ever after.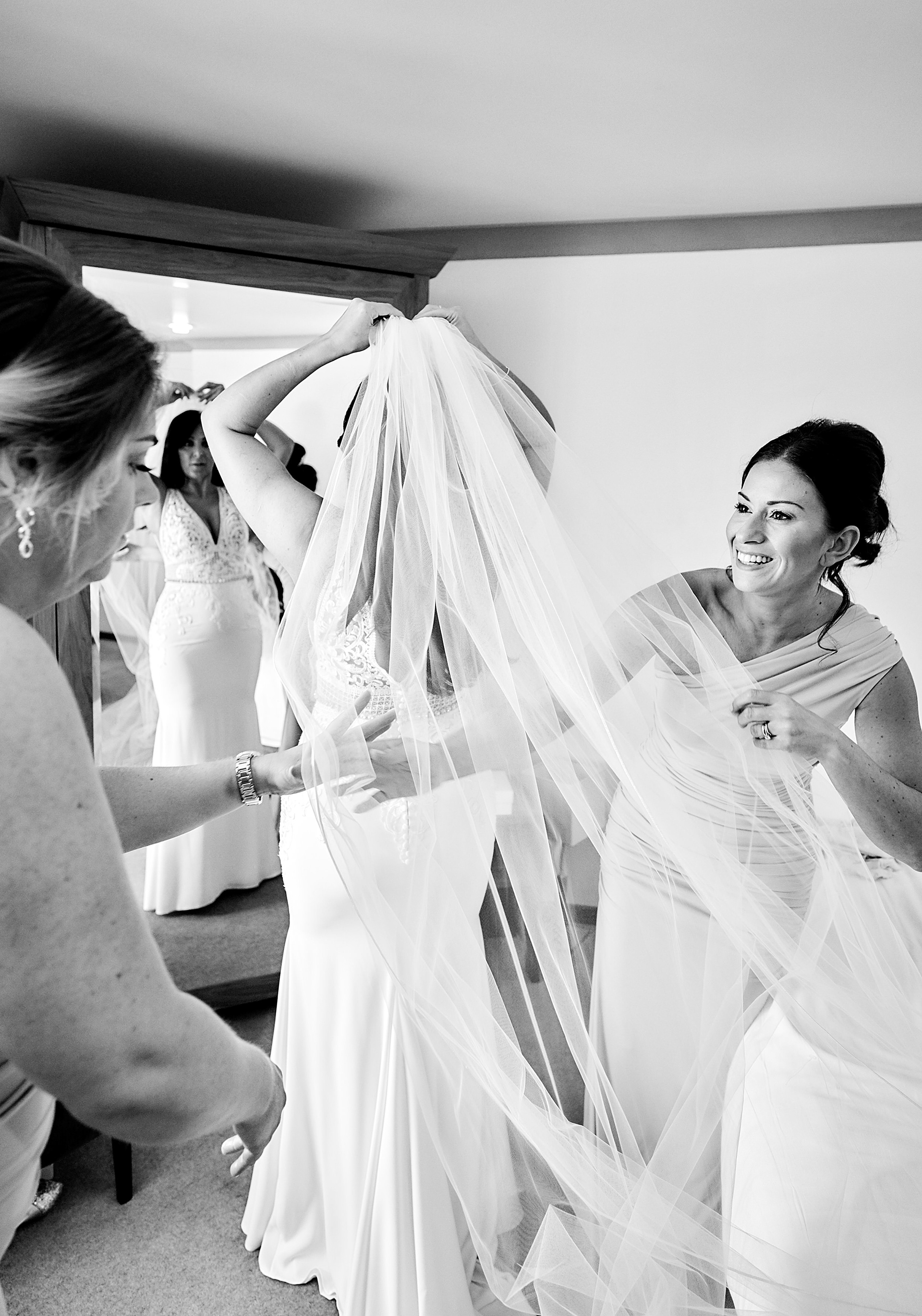 Krystol & Augustine's Wedding

Farzaneh & Ardalan's Wedding
London

The last minute wedding booking is always a surprise and it is not easy. The process of getting to know the bride and groom should happen in a very short period of time. Ardalan contacted me 72 hours before his wedding because their photographer cancelled on them. This is one of the reason that you should really take care of selecting a more reliable and professional photographer. I reorganised my plan for the weekend and prepared myself for their wedding.
Kathy & Owen's Wedding
London - The Guns Canary Wharf - London
What a lovely couple! Documenting their wedding ceremony was a very unique wedding celebration. It was my first humanist wedding photography and enjoyed every second of it. You may ask what is humanist wedding!, A humanist, non-religious wedding ceremony gives you the opportunity to marry where you want, when you want
Marlyse & Manny's Wedding
London - Mayfair 
I was invited to LCCA university to talk about photography for students. Manny approached me after photography talk to get some advised about finding a photographer and how to select one. I gave him some bullet point what he should be looked at and After few months, Manny contacted me and asked me to be their wedding photographer. As always, I felt overwhelmed to be selected to document their wedding. This is their story.
Moe & Nasim's Wedding
Tehran - Private Garden
I document their wedding in Tehran - Iran. It was an amazing wedding celebration, a unique ceremony before DJ starting the party. There was a non-stop music and dance that I was part of their wedding celebration. Tehran is a great city and great people; they are always up for party and having a laugh.
Monika & Vytautas's Wedding
Siauliai - Lithuania
Lithuanian wedding is a very special wedding celebration. After their ceremony, there is food and drink, then games and entertainment; more drink and food, once you hit to the midnight, DJ plays the music till sunrise!
Ricky & Maria's Wedding
London - Premier Inn Guildford
A great day of documenting Maria & Ricky's wedding in Guildford. When an Englishman meets a Lithuanian girl and after finding their path in their life, they became as one.
Solmaz & Denis's Wedding
Windsor - UK
A beautiful wedding in the middle of garden. This is how we do ti!
Soheila & Peter's Wedding
London - Hyde Park Corner
When an Irish man meets an Iranian lawyer in London, they found their eternity of love and passion. I document their wedding celebration and enjoy to learn a bit of Irish dance.
Marjan & Darius's Wedding
Surrey
The eternity of love exists behind our beliefs. Two people met each other online and they became together to start a new life.
Kasia & Devin's Wedding
London
Documenting Kasia and Devin's wedding was one of the easiest and simplest wedding. When two people from different nationalities meet online and come together to start a new life with kindness and love. Their ceremony was very beautiful and emotional, their story of finding each other is another fact that love doesn't have any border.
Gemma & Darren's Wedding
Manchester - De Vere Venues
I met Gemma at Wedding National Show a year before their wedding day. Their wedding was so full of joy and laughter. Each wedding that I document, it becomes part of my history that I will always remember.
Cathy & John's Wedding
London - Asian Wedding Hall
Asian wedding is full of colours and laughter - Asian weddings are not small in size and their celebration is based on colours. Their outfits are amazing, their wedding ceremony is different and interesting.
Fatima & Hamza's Wedding
High Wycombe

Asian wedding doesn't happen in one day. They do celebrate 1-7 days; it depends on their custom and culture. Each Asian wedding is unique and interesting. Over 400 friends and families come together to celebrate their young member of family's wedding.
Sidra & Raza's Wedding
High Wycombe
I was selected to do my first Asian wedding and it was a great experience to photograph 550 guests that queued up to have a memory with bride and groom.